small bales,
big nutrition
A combination of ideal climate and careful crop care results in nutrient-dense alfalfa, grass, and barley hay that brings out the best in your livestock.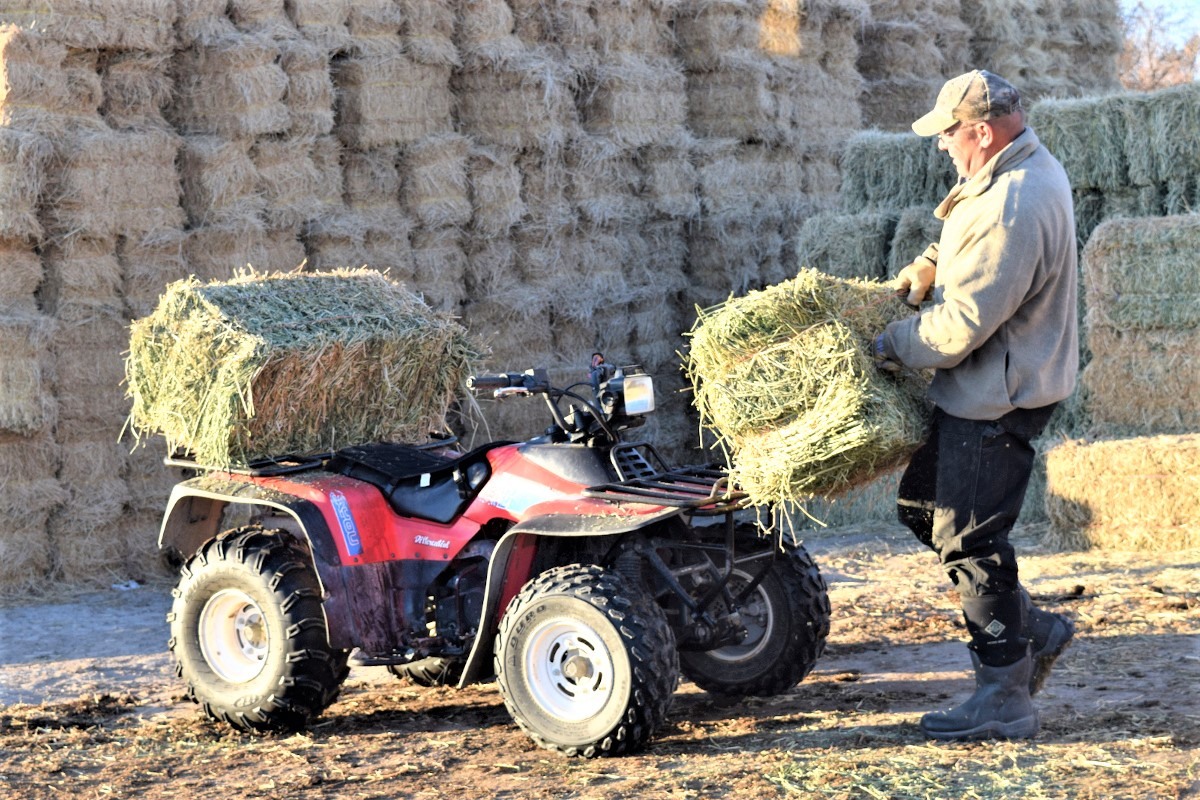 Don't have hay handling equipment? No problem! Our small square bales are 16 inches by 18 inches in size and weigh between 70-80 pounds each, making them easier to move by hand.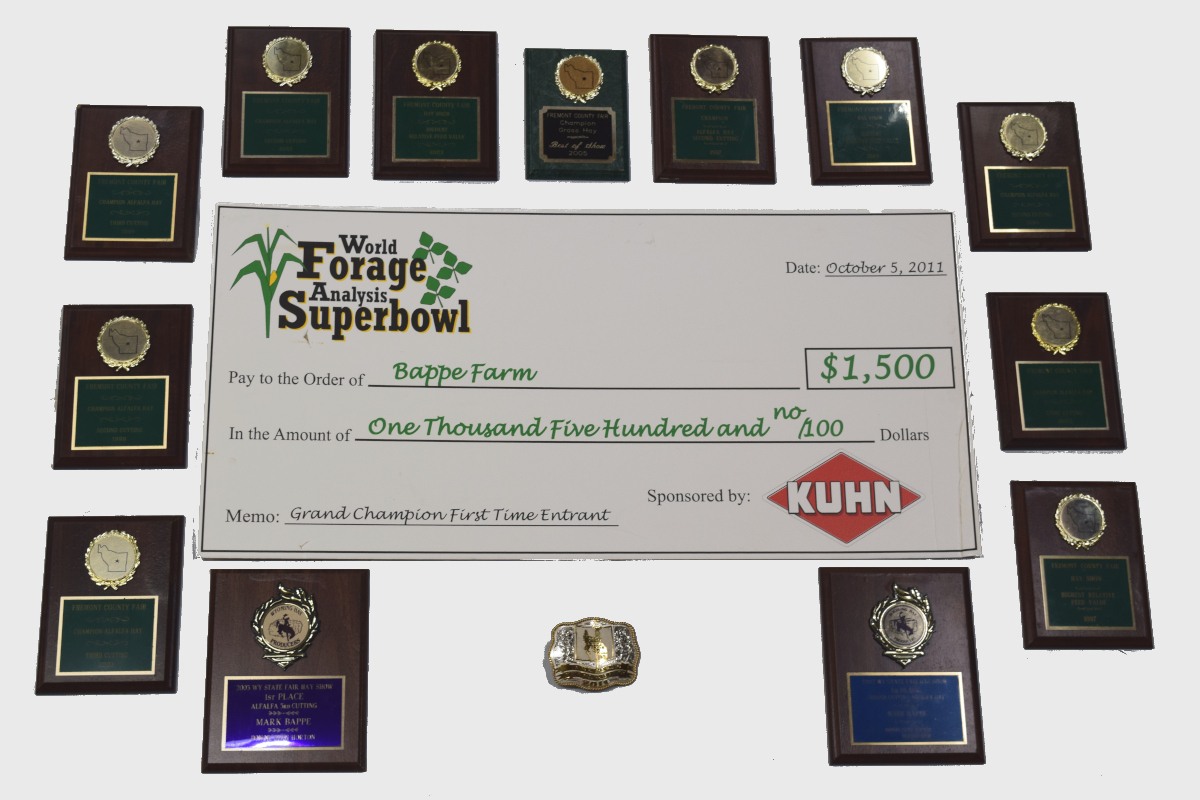 We annually enter hay in county, state and national forage competitions to see how it stacks up against hay producers across the nation. Our hay has won numerous awards at all levels of competition.
We participate in our county's certified weed-free hay program which involves an inspection performed by a forage specialist one week prior to being cut.
We often have the following hay for sale:
our hay has been showcased at...